Sharjah Charity praises Sultan's support and care for charitable work in the emirate | Gulf newspaper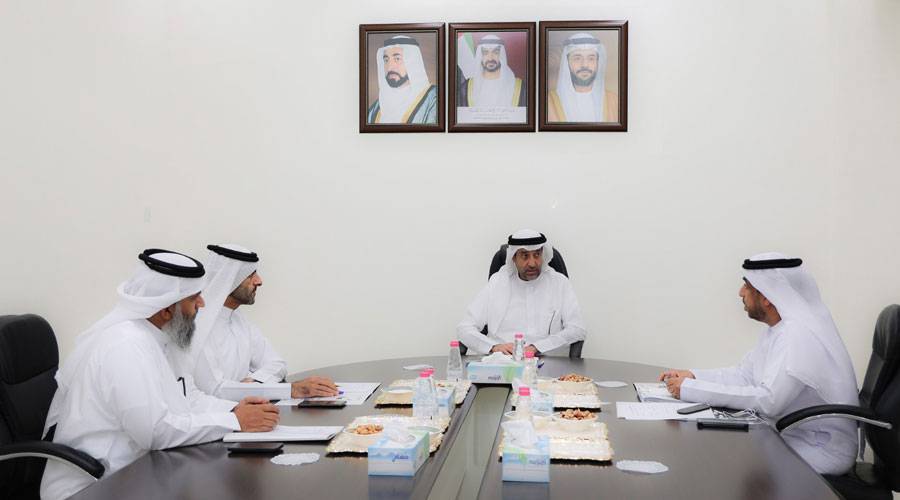 [ad_1]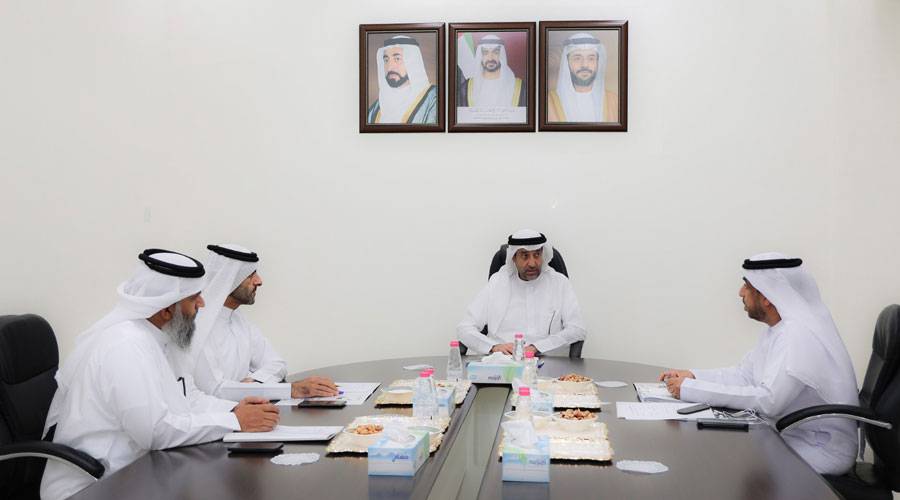 A draft agreement to enhance support programs for inmates of penal and correctional facilities
Discussing the investment buildings file and reviewing the size of the implemented lands
Sharjah: «Gulf»
The Board of Directors of the Sharjah Charity Association praised the support of His Highness Sheikh Dr. Sultan bin Muhammad Al Qasimi, Member of the Supreme Council, Ruler of Sharjah, and his continuous sponsorship of the charitable work process in the emirate, and his continuous humanitarian contributions throughout the year, which had a significant impact on the advancement of the charitable work process in Principality.
This came during the chairmanship of Sheikh Saqr bin Muhammad Al Qasimi, Chairman of the Board of Directors of the Association, the periodic meeting that was held last Thursday at the headquarters of the Association, to discuss a number of files related to public work internally and externally.
The meeting was briefed on a draft agreement proposed in cooperation with the Sharjah Police General Command, aimed at strengthening support programs for inmates of penal and correctional facilities and their families, as these programs are considered an essential step in programs to enable those who deserve to be self-reliant.
In terms of foreign aid programs, during the meeting, it was agreed to establish a number of development projects that would achieve the goals of sustainability and the value of impact, which lead to providing a suitable environment and climate to enable the beneficiaries to become productive persons for their society, and influential in the development plans of their countries. These projects include the establishment of charitable homes and villages in remote areas of the Republic of Bangladesh.
The meeting also discussed the file of investment buildings and looked at the size of the implemented lands and the value of their revenues, while examining the best ways to benefit from the areas of investment lands that did not enter the scope of construction operations.
He stressed that the investment buildings represent a strong tributary to support and finance the association's projects, especially in light of the expansion policy pursued by the association to ensure the provision of a decent life for a large segment of the beneficiaries inside and outside the country, in addition to discussing work on establishing several charitable activities, coinciding with Zayed Day for Humanitarian Work, which coincides with 19th of Ramadan every year.
The meeting was attended by Mohammed Rashid bin Bayat, Vice Chairman of the Board of Directors of the Association, Saeed Ghanem Matar Al-Suwaidi, and Saleh Mohammed Saeed Al-Qaqedim Al-Tunaiji, members of the Association.
.

[ad_2]

Source link