Egyptian Foreign Minister: There is a political will to fully normalize relations with Turkey | Gulf newspaper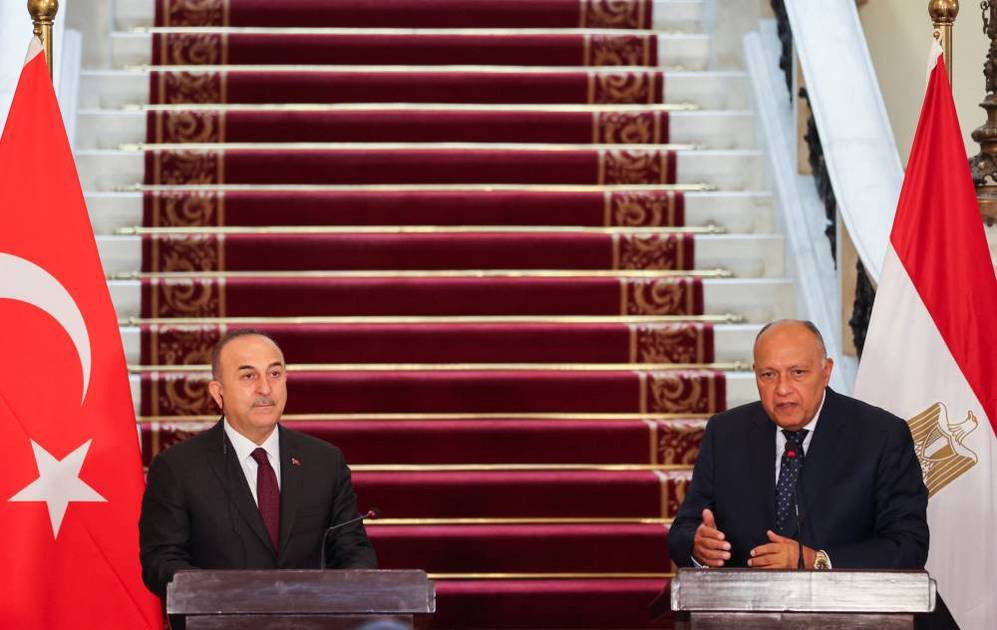 [ad_1]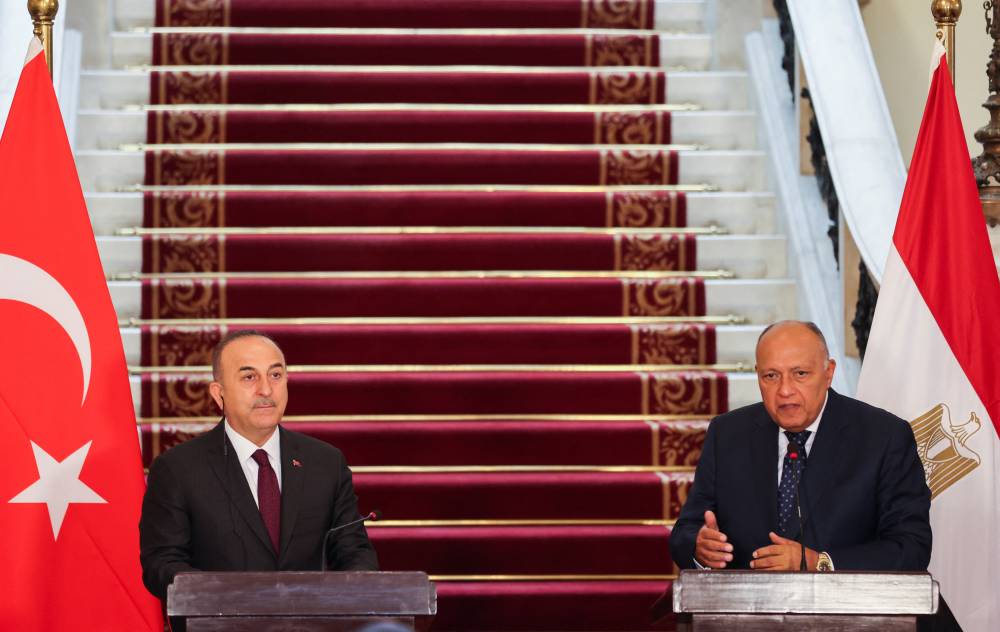 Cairo: Agencies
Egyptian Foreign Minister Sameh Shoukry said that his talks with his Turkish counterpart, Mevlut Cavusoglu, on Saturday, were "sincere, deep and transparent"; The two countries look forward to restoring full diplomatic relations.
Shoukry stated in a joint press conference with Cavusoglu, in Cairo, that they discussed the possibility of the return of the ambassadors, explaining: "We discussed working to restore relations, in restoring the ambassadors, and we will come to it at the appropriate time according to the positive results it brings."
The Egyptian Foreign Minister welcomed his Turkish counterpart, Mevlut Cavusoglu, who is currently visiting Cairo, expressing his sincere condolences to the Turkish side for the victims of the recent devastating earthquake, referring to the extended historical relations between the peoples of the two countries, which the two peoples are very proud of.
Shoukry confirmed that the two-hour talks dealt with all bilateral issues, the regional situation and the challenges facing the two countries, pointing out the political will of the leaderships of the two countries to reach full normalization of relations between the two countries.
The Minister of Foreign Affairs added that Egypt and Turkey are linked by intermarriage, pointing to the existence of a common vision in ways to strengthen economic and political relations, explaining the importance of joint action in various regional issues.
For his part, Turkish Foreign Minister Mevlut Cavusoglu confirmed that his country will raise the level of diplomatic relations with Egypt to the level of ambassadors as soon as possible.
He explained, "I am very happy, because we have taken concrete steps towards normalizing relations with Egypt… We will do our best so that relations are never severed again."
.

[ad_2]

Source link