Berlin and Tokyo intend to strengthen economic and defense relations | Gulf newspaper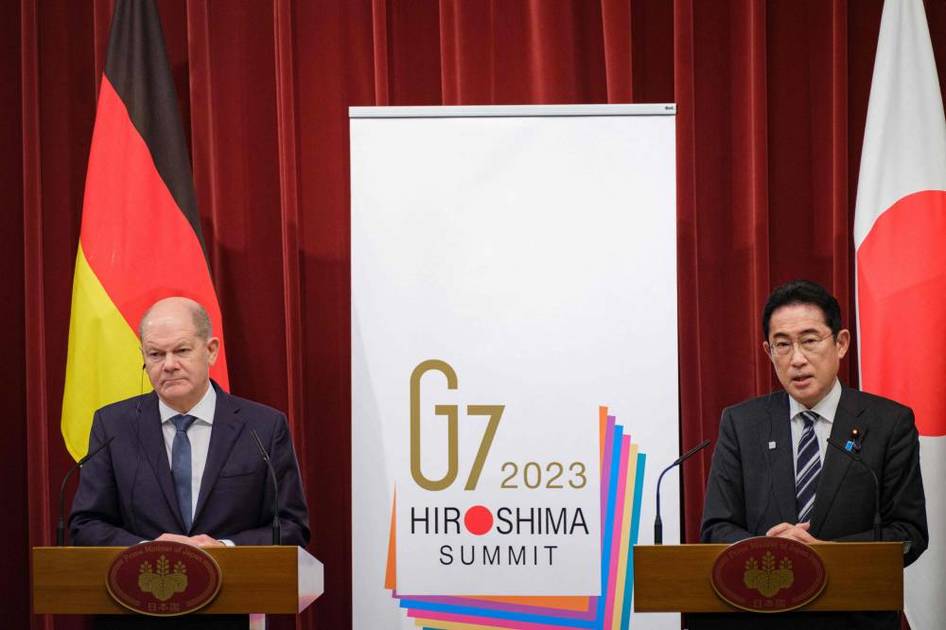 [ad_1]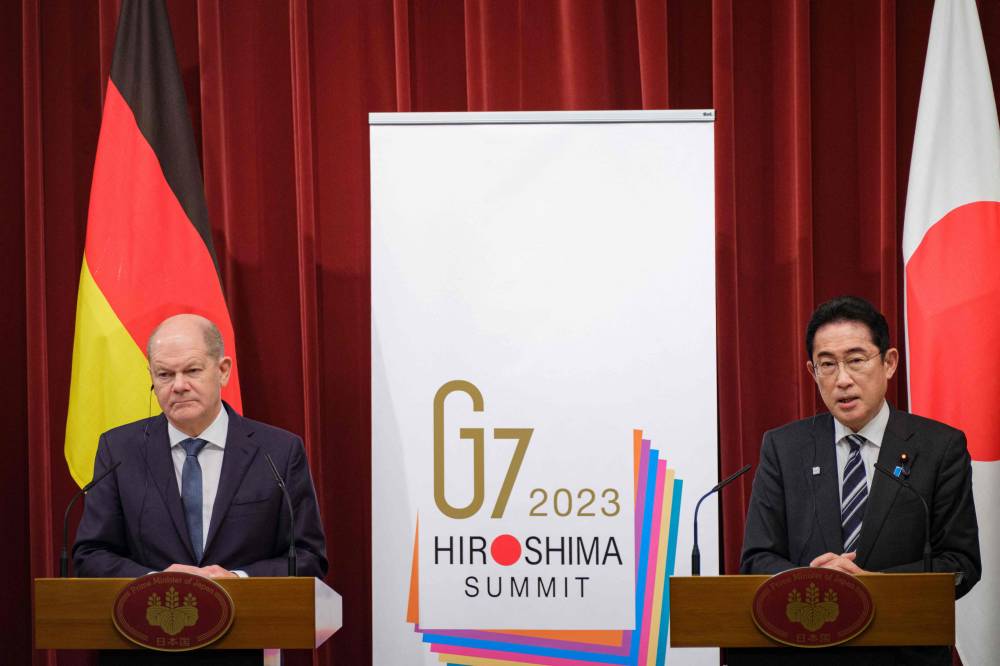 Tokyo: (AFP)
Japanese Prime Minister Fumio Kishida and German Chancellor Olaf Scholz announced, at a joint press conference in Tokyo, on Saturday, the strengthening of their countries' relations in the fields of economic security and defense.
Schulz is visiting Japan for the second time in less than a year, accompanied by six ministers and a delegation of business executives in Germany; Berlin wants to expand its exchanges in the Asia-Pacific region beyond China.
Japan will host the G7 summit in May in Hiroshima, in the west of the country. Kishida and Scholz stressed the need for their countries to further diversify the sources of supply, which witnessed disruptions due to the "Covid 19" pandemic, and then the Russian-Ukrainian crisis.
Kishida said that Tokyo and Berlin want to enhance their "influence in strategic sectors such as mining resources, semiconductors and batteries, and exchange best practices for dealing with risks."
Schulz confirmed that relations between the two countries have now reached "new levels", without providing further details.
In addition, the German and Japanese defense ministers announced, in a joint statement, on Saturday, the strengthening of their cooperation by deploying more German forces in the Asia-Pacific region in the future, and conducting joint military exercises.
The two ministers intend to prepare a future "legal framework" to facilitate joint military activities, and to intensify bilateral cooperation in the field of defense equipment and technology.
.

[ad_2]

Source link