Begging.. Innovative methods and arts according to seasons and occasions | Gulf newspaper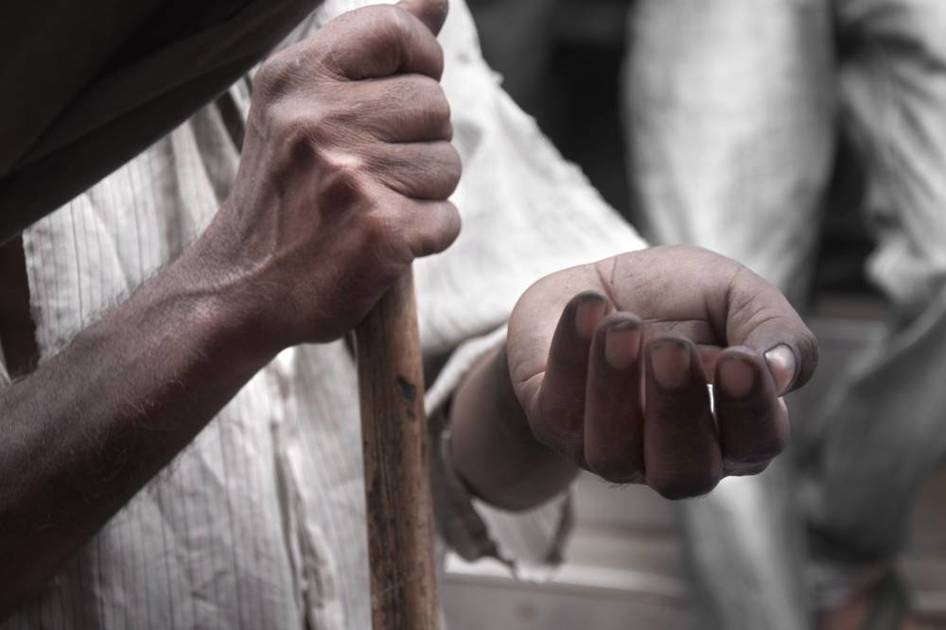 [ad_1]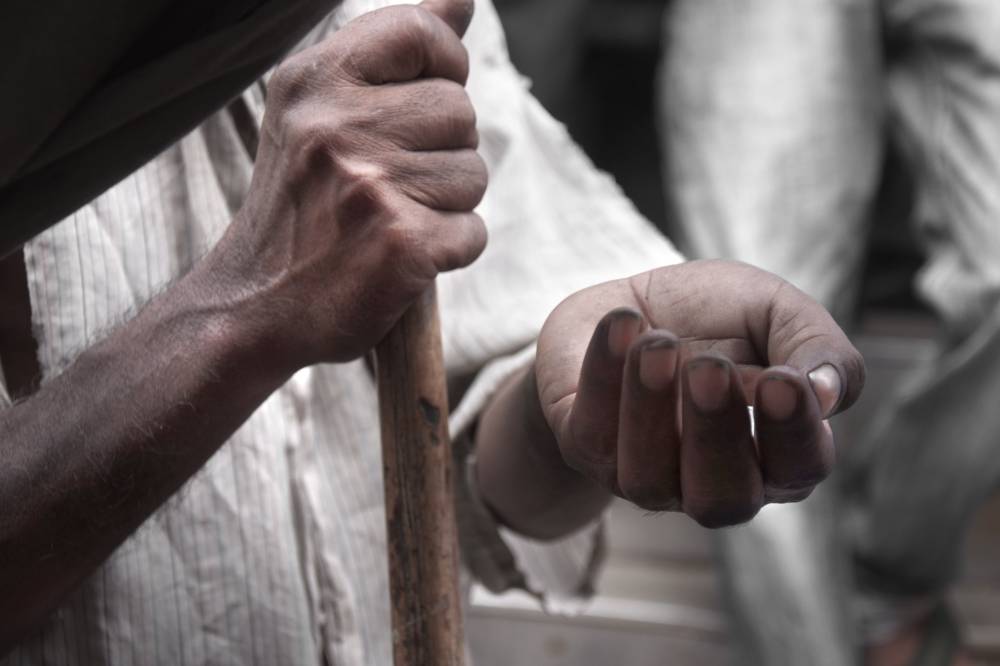 Investigation: Muhammad al-Mahi
Begging is an ancient social phenomenon in its existence, some of them became professional and prompted many to devise new methods that they follow according to seasons and occasions. Even the seasons of the year have their own patterns for the beggar.
The recent period has witnessed a remarkable spread of people, most of them from Asian or Arab countries, who practice begging with new tools that passers-by are not familiar with. The beggar is no longer satisfied with sitting at the traffic light, waiting for help and assistance, but rather has become closer to assuming many roles, starting by covering up by selling goods. Small things, such as handkerchiefs and prayer beads, books of interpretation of the Qur'an, and mineral water between passers-by and drivers, and knocking on the doors of houses with an elegant appearance, to arouse sympathy and pity among people to obtain money. The methods of begging varied until they reached girls with a great deal of beauty, knocking on the doors of homes to ask for financial assistance for various reasons, in addition to begging inside shopping centers, as the beggar tries to solicit the sympathy of shoppers, and claims that he is unable to pay the value of breakfast, which leads some of them to help him.
This situation prompted the security and legal agencies to intervene, and the Ministry of the Interior called on the community to cooperate with the police in reporting beggars, and at the same time beware of their fraudulent methods. The organizer, laws to combat this societal scourge, cases of penalties associated with these laws, means of reporting and proper handling of cases of beggary, and awareness tips, all in 6 languages: Arabic, English, Hindi, Chinese, Filipino, Urdu and Malayalam.
Punishment and fine
And the Federal Public Prosecution stated that whoever commits the crime of begging by using information technology means through begging, or in any form or means, shall be punished with imprisonment for a period not exceeding three months and a fine of no less than 10 thousand dirhams, or with one of these two penalties.
During a campaign it launched to introduce beggary and its negative societal effects, through its official platforms, it warned against committing beggary, through an organized group of two or more people, to obtain financial aid, unjustly, and in ways that are punishable by law. Investigations showed that most of the cases that were caught and questioned used false tricks, excuses and artificial disabilities to lure benefactors into paying them money.
Several roles
"The Gulf" monitored beggars' fraudulent methods, which evolve according to seasons, occasions and seasons of the year, and are often influential to others who initiate assistance. The most prominent of these methods is family beggary by driving luxury cars as the latest trends of beggars.
The residents, Mahmoud Mustafa, Mosaab Muhammad, and Sami Hadbay, indicated that they were stopped by beggars wearing Gulf uniforms, and moving in four-wheel drive cars, with children and women inside, to complete the picture that they are a family, and claim that they have come from their countries to mourn, or to attend an event, and an emergency event for them, and they need money to mobilize They refuel the car, bring food to their children, and promise to return the money.
Citizen Khaled Al Zarei said that the fraudulent methods of beggars are constantly evolving with the aim of deceiving members of society and seizing their money, and he told his story with one of the beggars who invented the art of begging in a shopping center, who initiated peace while wearing the best clothes and acquiring the latest watches, with the highest degree of knowledge and understanding. And he claims that he was stranded after he left all his belongings, including a phone and a wallet, in the car of his friend who drove him here. others in the same way.
Citizen Saeed Matar agrees with the above and adds, "The beggar has become assuming several roles, most notably selling roses, mineral water, incense, Quranic verses, and rosary, in violation of the regulations governing the practice of commercial professions. Pointing out that begging distorts the civilized view of the state, and requires the solidarity of all segments of society, to confront it, fight it, and eliminate it. It starts from the individual, not the state.
As for Ahmed Sanhouri, who lives in one of the buildings in Abu Dhabi, he says that he saw beggars inventing new methods, as he was surprised by girls with a great deal of beauty, knocking on the doors of homes to ask for financial assistance.
He said that he was exposed to new methods of begging, as one day a "very beautiful" girl knocked on the door of his apartment, asking for financial assistance, and carrying a paper proving that she was sick and in need of treatment, and that she needed to perform a sealed surgery from a medical institution.
Citizen Maryam Al-Hammadi said that the phenomenon has decreased a lot in Emirati society, compared to previous years, but it has taken new forms, and she has been exposed more than once to beggars asking her for help.
And she continued, "Beggars have recently devised new methods and tricks to take advantage of society, which is restored by instinct, and the land of this country to give and give, adopting several methods that differ according to time and place."
Seductive activity
The begging activity in Dubai has become tempting, so that there are tourists who come to it specifically, to make a fortune by practicing begging in it. This situation prompted the General Directorate of Residency and Foreigners Affairs in Dubai to take strict measures, to ensure that these practices are deterred, and it imposed controls and requirements on tourism companies, To check on people who come on tourist visas.
Dubai Police has adopted a new strategy to monitor and control beggars, as part of its annual anti-beggary campaign, through a light map that monitors the most visited places by beggars, to intensify the security presence there, and to deter this behavior.
Dubai Police, in cooperation with its partners, launched its annual campaign "Combate Begging", under the slogan "Begging is a Misconception of Compassion", and resulted in the arrest of 604 people during the past year, while it witnessed a remarkable response from members of the public, as it received 2235 reports of cases of begging. Through the various platforms of the Dubai Police, according to Brigadier General Saeed Suhail Al-Ayali, Deputy Director of the General Department of Criminal Investigations and Investigations for Administration and Control Affairs.
Abu Dhabi Police urged members of the public to report cases of beggary through the Command and Control Center (999), stressing the seriousness of the crime of begging and its effects on robbing alms from those in need.
And she called for directing assistance to those who deserve it through official charitable societies approved by the state, in a way that enhances preventive efforts, and establishes security and stability, in a manner that embodies community partnership.
And it tightened control procedures against beggars, as it seized 159 beggars during the period from November 6 to December 12, at the level of the Emirate of Abu Dhabi, confirming its continued efforts to address the scourge of begging, which offends the civilized face of society, as it is a form of fraud. Lined with misleading fraudulent methods.
The UAE's digital government has identified 7 official channels dedicated to reporting beggars in all emirates of the country, stressing that the state prohibits beggary, which is the solicitation of others with the aim of obtaining a material or in-kind benefit, in any form or means. It called on citizens and residents of the country to contact these channels to report beggars.
social security
Specialists stressed during their dialogue with Al-Khaleej that the law alone is not sufficient to eradicate the scourge, and it requires the cooperation of all members of society, pointing to the need to raise the ceiling of societal awareness regarding these actions that have turned into a profession that endangers social security.
Nawaf Al-Nuaimi, a psychologist and social worker, says that begging is an emerging phenomenon in Emirati society, which has begun to spread and has taken new and deceptive forms and methods. Stressing the need to address this uncivilized phenomenon.
He stressed its seriousness and the need for everyone to come together to eliminate these phenomena, especially since beggars are professionals, who often violate the conditions of legal residency, or visitors who come to the country on visitor visas and change their methods to suit the surrounding conditions.
Al-Nuaimi warned against dealing with beggars, because providing money to this group helps them spread crime in society. Pointing out that the majority of beggars see beggary as a profession to earn money, although there is no actual need for that, because there are specialized charitable and humanitarian agencies that receive alms money and distribute it to the beneficiaries.
Amna Al Shamsi, from the Ajman Society for Social Development, agrees with the foregoing and adds to it, "The manifestations of begging are no longer limited to a man or woman standing in front of a mosque, hospital, or grocery store, or inside the parking lots of shopping centers to extend a hand, or push some families with their children to The streets are for begging and obtaining spoils. Rather, the methods have evolved with the development of the means of communication, and the beggars are now working from within the places where they hide, through communication sites and conversation applications to obtain the money of benefactors.
She stressed that beggary entered the country as a result of openness to multiple cultures. Pointing out that begging networks enter the country to collect money under the cover of tourism, which harms society because the beggar is a socially unproductive worker, and begging leads to distorting the civilized face of the state, especially since some beggars deliberately wear Emirati dress, and the beggar can be a hotbed of mobile diseases, For his constant presence on the street.
A fraudulent project that exploits feelings
Lawyer Abdullah Al-Kaabi believes that begging is a fraudulent project that exploits the feelings of citizens and residents, and threatens the security of society. Pointing out that the law called for not dealing with beggars who take advantage of the situation, and fabricate tricks and misleading stories to arouse sympathy and pity among people, in order to obtain benefit and money.
He pointed out that the UAE legislator stipulated that whoever manages the crime of organized begging, which is committed by an organized group of two or more people, shall be punished with imprisonment for a period of no less than six months, and a fine of no less than 100,000 dirhams. The same penalty applies to anyone who brings people to the state to use them in the crime of organized begging.
He said that there are institutions and specialized agencies that reach the needy and the needy, who can reach them, so it is imperative for community members to beware of beggars. He stressed the importance of concerted efforts by the concerned authorities and various segments of society to reduce beggary.
.

[ad_2]

Source link